RSVP for service this Saturday and Sunday!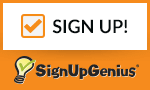 LENT 2021
Mid Week Services:
Every Wednesday in Lent join us on Zoom at 7:00pm for Holden Evening Prayer. Sing along with the service and listen to different ministry teams talk about the work done during the Viral Exile and the work they are looking forward to when we return home to "normal". This is part of our 2021 Theme "The Wilderness Journey Home".
A link to these services can be found here.
A service bulletin can be found here.

Daily Devotions:
A daily devotional brought to you by the alumni of Luther Seminary.  Luther Seminary invites you to use the 2021 Lenten devotional, "Awesome Mystery" for your personal use throughout the Lenten season. Listen to the devotions live every day at 12:10 with Pr. James here.
Stop by the red skirted table by the RELC Café to pick up a copy of our 2021 Lenten Devotional book or download one here.
Find the worship service from this past Sunday on our Youtube channel.
Confirmation classes are online at www.relckids.com
COVID-19 Announcement
We continue in Phase II of our stage re-opening. Church is available in-person and online. Overflow seating is avalibale in the courtyard if attendance surpasses our worship spaces. 
Please stay connected through the church's Facebook page: https://www.facebook.com/RELCgretna
and through our YouTube channel: https://www.youtube.com/channel/UCjXnhZfhxipkc5ZTA6SrHUw
Reach us at:
Address: 153 South McKenna Avenue, Gretna, NE 68028
Phone: 402-332-3383
Email: theoffice@relchurch.net
Website: http://www.relchurch.net
Facebook: https://www.facebook.com/RELCgretna/
Instagram: @RELCgretna
Twitter: @RELCgretna
Band: click this link to request to join our Emergency Communication System! 
Donate:
Automatic Withdrawal
Text: 402-875-6081  ($amount)
Online: at Vanco Payment Portal
Or: Weekly Envelope